A couple of former flight attendants have revealed a secret feature hidden in their uniforms in case of emergencies. 
The YouTube vloggers Nathalie and Stefano who share their travel experiences on their channel, Sense The Lense, showed their followers the nifty trick during a 'day in the life' video.
While flight attendants have always presented themselves with the utmost class no one would have guessed this secret hidden in the uniform, which looks both professional and practical. 
READ MORE: Photo of flight attendant's kind act for nervous passenger goes viral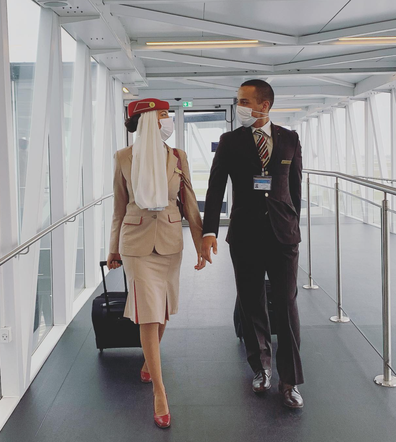 READ MORE: The not-so-secret coupons that will save you thousands on Amazon
In the video that recently resurfaced, the former flight attendants for Emirates are seen getting ready for a flight from Dubai to Copenhagen, showing themselves packing their bags, getting ready to go, just like anyone would do before heading to work. 
However, when Stefano goes to put on his tie, he reveals it's just a clip-on. 
"Did you think this was real?" Stefano says, revealing the tie to the camera with a clip attached.
READ MORE: 'We have our own bar': Cruise ship worker shares perks of the job 
Stefano then flipped the tie around and showed viewers that his tie was actually a clip-on rather than the real deal.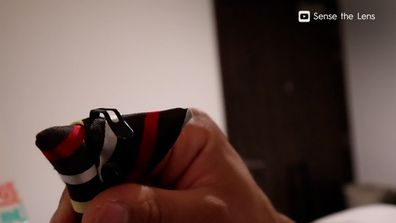 "It's in case some crazy people pull us from the tie or that we will get stuck somewhere," he said.
In the background of the video, Stefano proceeded to clip the tie onto his white shirt.
The couple head on to continue preparing for their day getting ready to go on with their day. 
The video on YouTube has been viewed over 10 million times with 104,000 likes, with many subscribers commenting and sharing their opinion. 
READ MORE: Aussie tourist gem forced to close gates after 25 years: 'It's become impossible'
One user said, "What classy uniforms! You both look like supermodels!  But the thing is.. you don't just look classy, you are classy!  Your passengers are a lucky bunch to be looked after so well by such a couple!" 
For a daily dose of 9Honey, subscribe to our newsletter here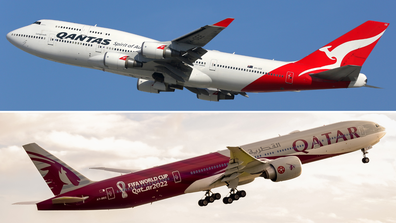 The top 10 airlines of 2022 have been revealed